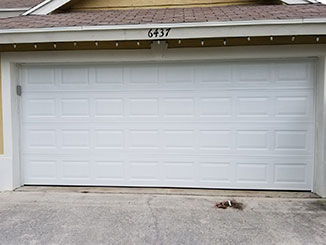 Nobody wants to have to deal with a problem, but sometimes it can be inevitable. When it comes to your automatic garage door, there's something that you can do to prevent many different issues. That thing is maintenance. If you have our technicians service your door regularly, you'll be able to keep using it longer and you'll experience fewer issues and accidents.
Taking Care of The Springs
There are a lot of different parts of your door that need regular attention, but arguably none more vital than the springs. Our team will test the balance of the door to determine whether or not these hardworking parts need to have their tension adjusted. If so, we'll carry it out on the spot. Spring adjustment can be dangerous, so you should avoid trying to do it yourself.
Keep Your Opener Functional
We will also inspect the condition of your motor unit's interior and exterior components. This includes the circuit board, which is often neglected when people think about garage door maintenance. In addition, we'll run some tests to ensure that the unit's safety features, like the photoelectric sensors and the auto-reverse mechanism, are all fully functional. This is very important as without these features it won't be safe for you to use your opener to open and close your door.
The Benefits of Parts Lubrication
This is a relatively simple task that does wonders for the efficiency and longevity of the different moving metal parts. Your torsion springs and rollers can particularly benefit from this, as can the hinges and the bearing. Our team will ensure that they all receive adequate amounts of lubrication, so that your door's movement will be as smooth and silent as it can be.
Call Garage Door Repair Queen Creek Today
You take care of your car, don't you? Then why not show your garage door a similar kindness. Just call our team and schedule a maintenance appointment. You'll save money and time on costly repairs later on.
Give our team a call if you need help with:

Genie Garage Door Openers

Oil Tempered Torsion Springs

Residential Garage Door Repair

LiftMaster Chain Drive Lubrication