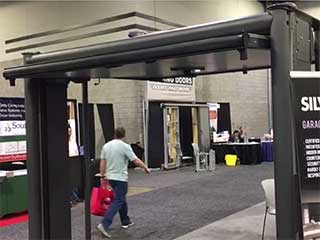 Is it time for a new garage door? Maybe your existing unit is an eyesore or is on its last legs; whatever the reason, this guide will aim to provide you with some useful considerations to have in mind before buying your new door. We want you to choose a model that suits your home and budget perfectly while at the same time provides longevity and functionality for years to come. Let's dive in.
Will the Design Fit?

With a new garage door, you will not only enjoy an easier access to your garage but you also have a chance of refreshing your home's curb appeal and even increasing its market value. However, to achieve this you need to match the design of the existing exterior. Is your house radiating with a vintage or a modern look? How about detailing? All these considerations will affect your decision when it comes to choosing the appropriate panels, hinges, handles, and other components.

Think about The Material

Material links in with the above, too. Are you going for a classic look or a more futuristic appeal? For the former, you will likely benefit more from a wooden door while the latter means a steel garage door is the way forward. Wood is a great choice as it provides that natural beauty, easy customization, and a wide availability. However, it's not the most durable material and maintenance can be quite elaborate. Steel, on the other hand, is strong, durable and long lasting while also requiring low maintenance. Though it does tend to be a little more expensive.

Features and Additional Options

In addition to the aspects above, you ought to give some thought to the extra perks and features of your garage door. Newer models have become very high-tech and sports high-performance, energy-saving insulation and a variety of finishes and glazing.

Choose a Reputable Supplier

Once you have decided on a particular model, make sure your supplier is a reputable vendor who puts your needs at the forefront of the business. Garage Door Repair Queen Creek takes special pride in working with top brands and carrying out prompt, efficient, and affordable installations. Give us a call should you wish to discuss more options.