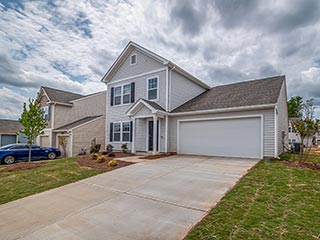 We're Ready To Work
We more than understand having a busy lifestyle with a lot that needs doing, which is why we work hard to provide the best garage door services in no time! Thanks to years of experience and using the best tools and parts, we can take care of any of your garage door's needs swiftly and excellently. We'll come out as soon as possible and arrive on time to get started so you won't be stuck waiting. You'll be surprised by how quick and easy it is, and how soon you'll be able to get back to your schedule. It's one of the reasons we're considered the best in Arizona.
Friendly, Trained Professionals
Not only will our team be happy to lend you a hand, you can rest assured that they'll get everything right the first time and provide services that will last for years to come. Our experts will provide the same amount of care no matter how big or small the project and treat your home like it's our own by taking care of even the small details. We want you to end the experience satisfied, and will work hard to ensure that happens!
Quality Repairs & Replacements
If a panel on your door got broken by accident, or the spring's snapped and needs to be taken care of, we're here to get it all done for you. We can repair or replace panels, rollers, and various other parts of the system as needed. As for springs, we work with both extension and torsion, so you don't need to worry about which type your door is equipped with. Openers can also require these services, or you may want a new one installed overall, and we take care of any of these scenarios. We work with the most popular brands, so whether you want Craftsman or Linear, we'll get it done!
Take The First Step

Top Quality Tools & Equipment

Fairly Priced Solutions

Services You Can Count On

10+ Years of Work Experience